Benefits of Fractional Ownership
Compare to 100% Ownership of a Cottage Owning a cottage outright on Lake of Bays is expensive. The average price is more than $750,000. A decent cottage will cost more than a million dollars. Then there are your annual costs. Taxes on a million dollar cottage are about $10,000 per year. Add your insurance, hydro, other utilities, maintenance, repair and interest if you have a mortgage, and you can see why cottage ownership is out of reach for so many people. There is also the work, lots of it. Many people spend a great deal of their vacation time performing work around the cottage.
If you are like most cottage owners you'll only use your cottage several weeks per summer, 3 to 5 weekends, and take a vacation abroad every few years. That's a lot of cost for your cottage for so little use. There is a better way!
Fractional ownership is built on the concept that you purchase a fraction of an asset based on the amount of time you plan to actually use it. You also only pay for a percentage of taxes, utilities, insurance and maintenance. Assume you buy a 5 week interval for $73,000. Your annual maintenance fees will be between $4310-$5270 per year depending on cottage style. Everything is paid for including all maintenance work and cottage cleaning. In addition, you also have the use of many recreational amenities that don't come with outright cottage ownership. It's a practical, totally carefree alternative. You can even exchange one or more weeks for a resort abroad, saving even more money. You can buy more than one interval giving you more weeks in the summer and additional weeks other times of the year. Even if you use most your time on weekends only, you'll still be financially way ahead.
Compare to Paying for Vacations
Your cost for 5 weeks vacation will be about $4310-$5270 per year for maintenance fees depending on cottage size. Your purchase includes a three year Club Interval Gold membership in Interval International, allowing you to exchange one or more of your weeks at more than 1500 destinations around the word. Even if you take one week per year and go away 5 weekends you'll still save money, plus your asset can appreciate in value. It's yours forever until you sell it or pass it on to your heirs.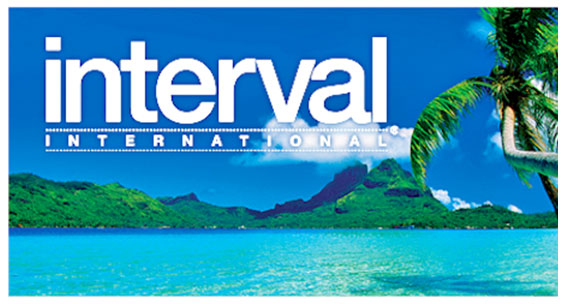 Exchange Privileges
Ownership entitles you to participate in the Exchange Program. exchange any of your resort weeks for a different destination or another time of year, and exchange your interval with one in over 100 countries!
---
See the world! Travel to Any of these Areas on an Exchange
Asia
Australia & New Zealand
Canada – Eastern
Canada – Western
Caribbean & Atlantic Islands
Central America
Europe – Central & The Low Countries
Europe – East Mediterranean & Adriatic
Europe – France, Italy & Malta
Europe – Portugal, Spain & Andorra
Europe – UK & Ireland
Europe-Canary Islands
Europe-Scandinavia
Mexico
Middle East
Northern Africa
South America
South Pacific Islands
Southern Africa
USA – California
USA – Central South
USA – Florida
USA – Hawaii
USA – Lake Tahoe & Las Vegas
USA – Lake Tahoe & Las Vegas
USA – Middle Atlantic
USA – Midwest
USA – New England
USA – Northwest & Alaska
USA – Rocky Mountains
USA – Southeast
USA – Southwest