Welcome to
Blue Water Acres
Learn what it means to Cottage in Muskoka, see what this beautiful region has to offer and what's right at your doorstep when you venture out from Blue Water Acres by land or by sea. Plus, Ownership entitles you to participate in the Exchange Program. Exchange any of your resort weeks for a different destination or another time of year, and exchange your interval with one in over 100 countries!
Fractional Ownership
If you are like most cottage owners you'll only use your cottage several weeks per summer, 3 to 5 weekends, and take a vacation abroad every few years. That's a lot of cost for your cottage for so little use. There is a better way!
Enjoy Cottage Life
Hit the links
Teeing off in Muskoka Muskoka can boast that it has some of the best golf courses in North America. There are five excellent courses within a 20 minute drive or boat ride from the resort. There are many more if you don't mind driving a little further. Most provide spectacular scenery.
Fairways of Kirrie Glen | Bracebridge
Beaver Run Golf | Bala
Bigwin Island Golf Club | Lake of Bays
Bracebridge Golf Club | Bracebridge, Baysville
Clevelands House | Minett
Clublinks Resorts - Grandview Inn | Huntsville

Deerhurst Highlands and Lakeside | Huntsville
Diamond in the Ruff | Raymond, Bracebridge
Gravenhurst KOA | Gravenhurst
Lake Joseph Club | Port Carling
Lake Rosseau Beach Resort | Rosseau
Muskoka Bay Golf Club | Gravenhurst
North Granite Ridge | Port Sydney
The Rock Golf Club | Minett
Rocky Crest Golf Resort | Mactier
South Muskoka Golf Club | Bracebridge
Sparrow Lake Sports Lodge | Port Stanton
Sunnylea Golf Course | Port Severn
Taboo Golf Course | Gravenhurst
The Driving Range at Martin's Farm | Huntsville
Pines | Huntsville
Windermere Golf and Country Club | Windermere
SHOW ALL
Boating
Boating in The Lake of Bays Relax and enjoy a guided tour on a 26-foot deluxe pontoon boat. Sit back and soak up the sun and fresh air along with the incredible scenic beauty of Lake of Bays. Docking available at resort.
Discover the historical character and romantic charm of this unique lake. Scheduled daily tours leave from the Riverfront Dock, located in the village of Baysville.
Fishing
Fishing in The Lake of Bays Lake of Bays is known for a plentiful population of Lake Trout up to 35 pounds, and Smallmouth Bass up to 6 pounds, which is why people choose to fish here over anywhere else in Muskoka.
Shopping
Great shopping, restaurants, pubs, and entertainment Huntsville is the primary commercial centre for northern Muskoka and adjoining regions, boasting great shopping, restaurants, pubs, world class accommodations, golf, and entertainment. The Algonquin Theatre, located in downtown Huntsville, opened on May 14, 2005, adding to the numerous amenities the town has to offer.Tourism is Huntsville's major industry, and includes a well established network of restaurants, lodgings, commercial attractions, and support services. Huntsville has the largest hospital in the area and the town is home to a wide range of health care professionals and specialists. The town has several malls, many restaurants, big stores such as Walmart, Home Depot, Independent, A&P Canadian Tire, a huge Liquor & Wine store and hundreds of smaller shops covering the full spectrum of shopping needs. Fractional cottage owners will feel right at home.
Skiing
Ski Hidden Valley Highlands Nestled in the heart of Muskoka just minutes east of Huntsville, Hidden Valley Highlands Ski Area has a tradition of creating fun and exciting winter experiences for generations of Ontario skiers and snowboarders.
Iroquois Quad

Flying Dutchman

More Difficult

Lazy Lady

Easiest

Dipsy Doodle

Easiest

Dutchman's Back

More Difficult

Wild Cat

More Difficult

Pucker up

Extreme

Dutchman's Glades

Extreme

Bigwin Quad

Chalet Chute

More Difficult

Fifth Avenue

Easiest

Terrain Park

Freestyle/Difficult

Algonquin Quad

The Face

Most Difficult

Members' Dip

Most Difficult

Back Trail

Most Difficult

Handle Tow
"Having looked at other developments we noticed immediately the quality of the cottages, the excellent facilities and the value the price represented. Within an hour and a half my family and I had made a unanimous decision to purchase a share in the Algonquin model. We have been cottaging in Muskoka for many years and up until Blue Water Acres had never seen anything we felt represented good value that was affordable. We are looking forward to many happy years."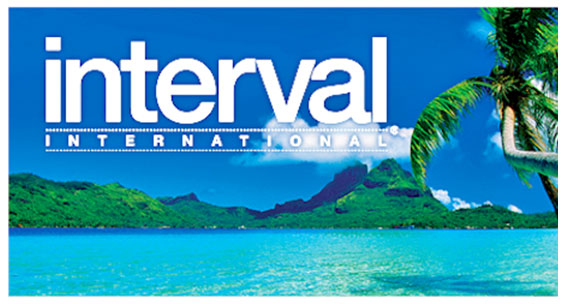 Travel the World!
Your purchase includes a three year Club Interval Gold membership in Interval International, allowing you to exchange one or more of your weeks at more than 1500 destinations around the word. Even if you take one week per year and go away 5 weekends you'll still save money, plus your asset can appreciate in value. It's yours forever until you sell it or pass it on to your heirs.